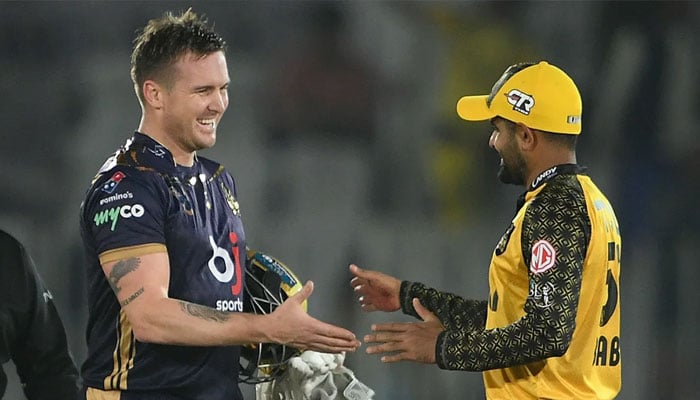 The draft of the ninth edition of the Pakistan Super League (PSL) is set to take place on December 14 in Lahore, three months prior to the commencement of the league. It will take place after the National T20 Cup ends on December 9.
PSL governing council's meeting was held on Tuesday (November 14) at the National Cricket Academy in Lahore. The meeting was chaired by Zaka Ashraf, Chairman of the PCB Management Committee.
All six PSL franchisees were represented along with PCB officials who engaged in a fruitful and detailed discussion on a wide range of issues including the PSL 9 operational and logistical matters.
Remember, the general election has been announced to take place on February 8, 2024. Meanwhile, PSL 9's tentative schedule is from February 8 to March 24.
With the general election announced to take place during the same window, it was unanimously agreed by both parties that formal advice be expeditiously sought from the government of Pakistan over finalising the exact dates for the tournament.
Earlier, it was reported that two countries are in the running to host some matches of the PSL 9.
According to sources, UAE and South Africa could host the initial matches of PSL due to elections in Pakistan.
However, sources added that the majority of the franchises are insisting that the entire event should take place in Pakistan.
It is worth mentioning that the PCB has opened registration window for foreign players as well. The categories of local players have also been renewed and now the franchises will put forward relegation requests for the players before finalising retentions.
After relegation requests are floated, all teams are given an opportunity to meet the player's base category. If the player's base category is not matched, the player may be relegated to a category below his base category.