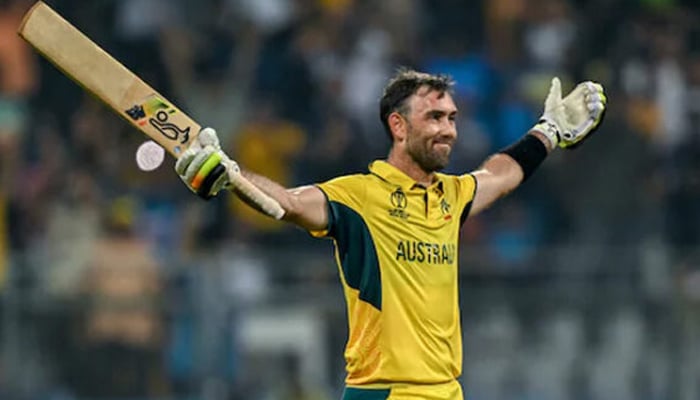 Bowling coach Daniel Vettori said on Friday that Australia will take a late call on Glenn Maxwell's participation in their World Cup game against Bangladesh after the all-rounder batted through severe cramps to help his side register an unlikely win over Afghanistan.
Despite suffering from severe pain in Mumbai on Tuesday but made an outrageous double-century to help Australia beat the Asian side and reach the semi-finals, where they will face South Africa.
"He's definitely been in full recovery mode the last few days. We all saw the effects of the innings and in particular the heat. So I think today's a big day, see how he pulls up," Vettori told reporters before Saturday's pool game in Pune.
"Obviously we've had a couple of days off so there's been no training. He's not here today but we'll just see how he feels as the day continues. It's obviously been pretty hectic for him the last few days."
Vettori said Maxwell, who blasted a 40-ball century against the Netherlands earlier in the event, would not be put through a fitness test for the Bangladesh game.
"It'll be how he feels," Vettori added. "We understand now that the semi-final is pretty definitive in Kolkata on Nov. 16 it'll be a build towards that.
"He does have a track record of being able to bounce back pretty quickly even with some time away from the game. So it'll depend on how the day goes… Being a day game probably means tonight they'll make the call."
Bangladesh are out of semi-final contention and go into the contest seeking a win to cement a top-eight spot to qualify for the 2025 Champions Trophy in Pakistan, but their coach Chandika Hathurusinghe is aware of the challenge that lies ahead.
"They (Australia) are the most successful team in World Cup history," said Hathurusinghe, whose side are currently eighth in the table. "They're a good team, very professionally prepared and playing good cricket.
"They started slowly but qualified (for the semi-finals). So yeah, playing against them is a big challenge."
Bangladesh will be without skipper Shakib Al Hasan, who was replaced by Anamul Haque Bijoy in the squad after fracturing his finger during their win over Sri Lanka last time out.
"When you have someone of Shakib's calibre, the number one all-rounder, it's two players in one so it's hard to do much with the combination," Hathurusinghe said.
"So we'll definitely want to fill the bowling vacuum with another spinner or fast bowler. It's his batting we're going to miss and his leadership."
— Additional input from Reuters