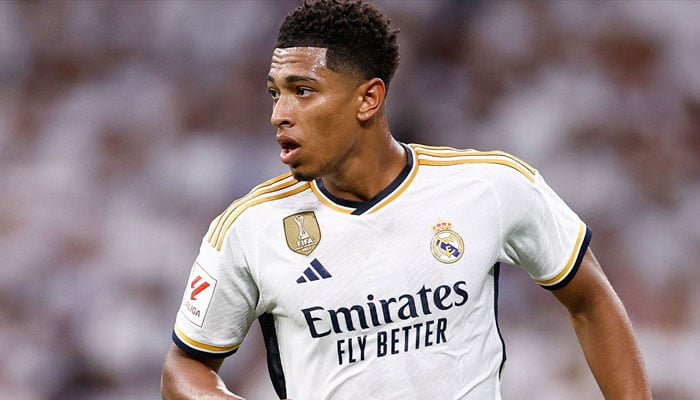 Real Madrid's midfielder Jude Bellingham is set to miss two weeks of action after dislocating his shoulder during last week's match against Rayo Vallecano, the club announced on Saturday.
"After the tests conducted today on our player Jude Bellingham, he was diagnosed with instability in his left shoulder, as a result of a recent dislocation," Madrid announced in a brief statement.
Bellingham dislocated his shoulder during a goalless draw at the Bernabeu during last week as Madrid's attack consisting of Vinicius Junior, Joselu, and Rodrgyo failed to penetrate the visitors' defense for almost 97 minutes.
The 20-year-old will be out for two weeks and is likely to remain at Valdebebas (Madrid's training ground) during the international break which starts on November 13.
Madrid's medical reports suggest that Bellingham should stay with the club and the club have sent the evidence of the midfielder's injury but England will decide whether the 20-year-old should travel with the squad or not after assessing the situation.
If everything goes according to the plan, the English international will be declared fit to play once the international break is over.
It must be noted that Bellingham's injury news came just a day after Madrid's head coach Carlo Ancelotti confirmed that the midfielder would be ready to play against Valencia on Saturday night at Santiago Bernabeu.
The Whites' injury list has once again increased and Bellingham is the latest addition. They are already without their first-choice goalkeeper and centre-back Thibaut Courtois and Eder Militao as both players tore their Anterior Cruciate Ligament (ACL) and are expected to mark their return in late April 2024.
Aurilien Tchouameni, Arda Guler, Dani Ceballos and Kepa Arrizabalaga are the other players who are currently out due to an injury.
Kepa will be back in two weeks just like Bellingham while Tchouament and Guler are likely to start training again in December. Meanwhile, Ceballos' return date has not been established yet but he has started training with the team.