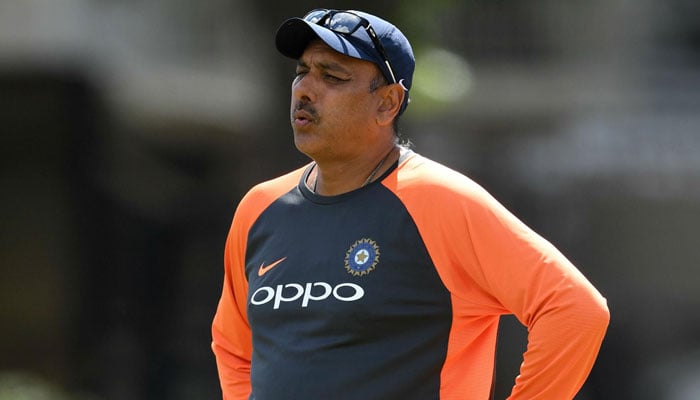 Former Indian cricketer Ravi Shastri has warned his country's team that they would have to wait for three more World Cups if they don't convert their impeccable in the current mega event into a title win this year.
India play New Zealand in the first semi-final of the ICC World Cup 2023 against New Zealand at Wankhede Stadium, Mumbai, on November 15 where they would eye to avenge the 2019 loss against Kane Williamson's men in Manchester.
Shastri stated that 7-8 players in the current Indian squad are at their peak which provides India the best chance to end their 10-year-long trophy drought.
"This country is going mad. The last time they won it [the World Cup] was 12 years ago. They have an opportunity to do it again. The way they are playing, this is probably their best chance," said the former India head coach in a Podcast.
"If they miss out this time, they would probably have to wait another three World Cups for even thinking of trying to win it. The pool of players is such the 7-8 players are at their peak."
Shastri believes that some of the players are playing their last World Cup — referring to Mohammad Shami, Rohit Sharma, Ravindra Jadeja and others — and they should win it at all costs provided the conditions they are playing in.
"This could well be their last World Cup. The way they are playing, given the conditions, they have got the team to win it.
"It is extraordinary and it has taken time, it has not happened overnight. They have been playing with each (of them) for four to five years. Siraj joined the party three years ago.
"They know the kind of areas to hit on a consistent basis. They know it is not important to look flashy when you bowl. It is more about consistency and getting the ball in the right areas," he added.
Shastri then praised the Indian bowling attack which, without a shadow of a doubt, rattled all the opponents they faced in the mega event saying that they had not bowled many short balls.
"In this World Cup, they have bowled hardly any short balls. if there is a short ball, it is used as a surprise weapon. 90 per cent of the time they have been targeting the stumps like you must do in India hitting those three-quarters lengths.
"Because of their seam positions, they are getting the ball to nip around and that is causing a lot of problems. It is the best attack in 50 years ever since white-ball cricket started," he added.