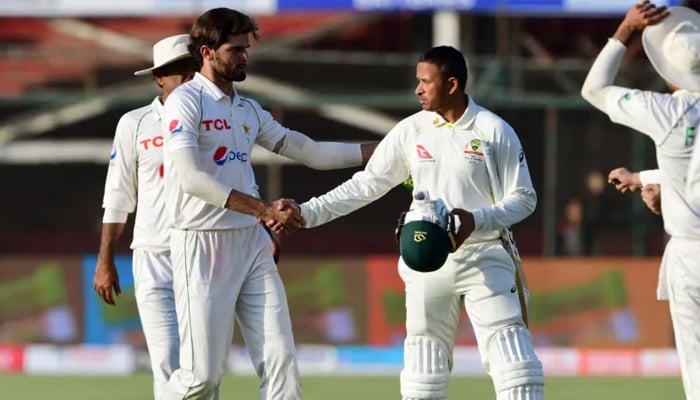 The selection of the Pakistan men's cricket team for the Test tour of Australia will be done by a new selection committee.
As per sources, the interim selection committee has been removed which was appointed after the resignation of Inzamam-ul-Haq as the Chief Selector.
The decision to relieve Tauseef Ahmed and Wajahatullah Wasti, the heads of the senior and junior selection committees respectively, has been made.
It is yet to be determined who will select the side for the tour Down Under.
Remember, on October 30, Inzamam resigned from his position as the chief selector of the men's national team following the news accusing him of having a "conflict of interest".
It must be noted Pakistan is scheduled to play three Test matches between December 2023 and January 2024.
Before the series, Pakistan will play a four-day match against Prime Minister's XI at Manuka Oval from December 6-9.
The four-day red ball fixture will be played in the week leading up to the first Test in Perth.
Prime Minister, Anthony Albanese, will meet with CA Chair of Selectors, George Bailey and Selector, Tony Dodemaide to discuss selection of the squad.
The first PM's XI fixture was played in 1951, whereas this will be the second under Albanese after a two-year hiatus prior to 2022 due to the COVID-19 pandemic.
Pakistan will face the Prime Minister's XI for the third time in their history after matches in 1990 and 2005.
Meanwhile, the camp is likely to be held in Rawalpindi. The members of the Test squad will report on November 20 and start training on November 21.
Schedule of Pakistan's Test tour of Australia
First Test: December 14-18, Perth Stadium
Second Test: December 26-30, Melbourne Cricket Ground
Third Test: January 3-7, Sydney Cricket Ground