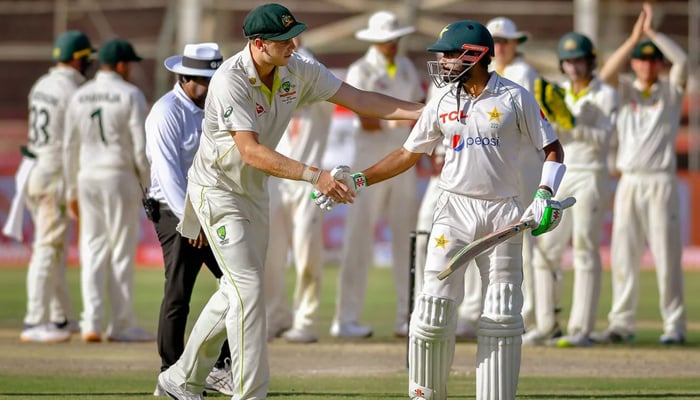 Cricket Australia (CA) confirmed on Monday that tickets are now on sale for the Prime Minister's XI match against Pakistan at Manuka Oval from December 6-9 this year.
The four-day red ball fixture will be played in the week leading up to the first Test in Perth.
Prime Minister, Anthony Albanese, will meet with CA Chair of Selectors, George Bailey and selector, Tony Dodemaide to discuss selection of the squad.
The first PM's XI fixture was played in 1951, whereas this will be the second under Albanese after a two-year hiatus prior to 2022 due to the COVID-19 pandemic.
Pakistan will face the Prime Minister's XI for the third time in their history after matches in 1990 and 2005.
"Pakistan is such a proud cricketing nation. I've previously loved watching players like Wasim Akram and Waqar Younis steaming in with the new ball, so I'm excited the PM's XI will face the talented Pakistan squad in Canberra," said Albanese.
"In the coming weeks, I will meet with the National Selectors to discuss what I suspect will be a strong PM's XI."
"We are looking forward to meeting with the Prime Minister and I'm sure those selected will be excited for the challenge of facing the quality of Pakistan," CA Chair of Selectors, George Bailey, said.
"As the Australian Men's Test team continues to evolve in the short to medium term, the timing of the match comes at an important stage of the summer with five home Tests and two away in New Zealand.
"We've seen some strong individual performances to start the Sheffield Shield season and with another round left before the squad will be selected, we are looking forward to seeing players continue to put their hands up for selection.
"Opportunities to face international opposition like this are rare and taken seriously, and as such we are looking to select a strong and highly talented squad."
Schedule of Pakistan's Test tour of Australia
First Test: December 14-18, Perth Stadium
Second Test: December 26-30, MCG
Third Test: January 3-7, SCG