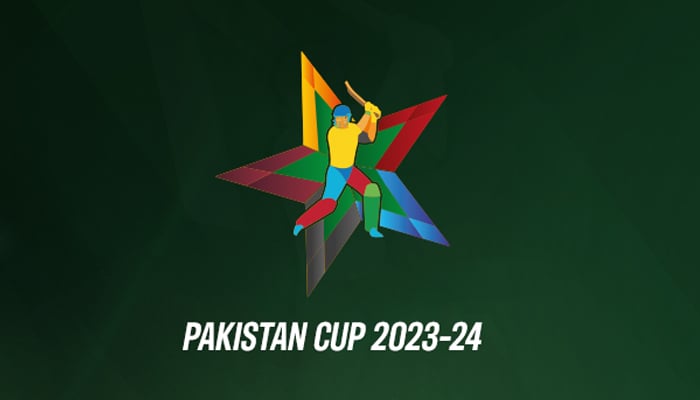 LAHORE: Despite losing to FATA in the latest round, Peshawar have secured the top spot with 11 points, earning a spot in the semi-finals of Pakistan Cup alongside Karachi Whites, Multan, and FATA.
Rawalpindi, despite matching FATA's 8 points, failed to advance due to an inferior Net Run Rate (NRR). 
In the first semi-final, Peshawar will take on FATA on November 16. In the second semi-final, Karachi Whites will meet Multan on November 17. The final is set to take place on November 19 at the Pindi Cricket Stadium.
At Pindi Cricket Stadium, Rawalpindi, on Monday, Faisalabad posted a total of 293-8 in 45 overs after opting to bat first. Notable contributions came from Mohammad Faizan (70) and Muhammad Irfan Khan (70).
Lahore Whites faced a challenging chase, finishing at 191 in 43.4 overs, with Tayyab Tahir (46) and Saad (41) making noteworthy efforts. Khurram Shahzad took four wickets. At Shoaib Akhtar Cricket Stadium, Rawalpindi, Rawalpindi set a target of 242-9 in 45 overs, with Haider Ali's unbeaten 78 leading the way.
Multan achieved the target in 43.2 overs with Sharjeel Khan's century (106) and Sharoon Siraj's unbeaten 63. Zahid Mehmood took three wickets.
At Abbottabad Cricket Stadium, Abbottabad, FATA's decision to field first paid off as they bowled out Peshawar for 112 in 33 overs. Usman Khan Shinwari starred with a five-wicket haul.
FATA chased the target of 113 in 25.3 overs, with Samiullah Jnr scoring 64. At Mirpur Cricket Stadium, AJK, Lahore Blues posted 197-9 in 40 overs, with Hussain Talat's half-century (51) leading the way.
Karachi Whites comfortably chased the target, reaching 201-4 in 28.4 overs, with Shan Masood's fiery knock of 99. Kashif Bhatti took two wickets.
Brief Scores:
Faisalabad beat Lahore Whites by 102 runs
Faisalabad 293-8, 45 overs (Mohammad Faizan 70, Muhammad Irfan Khan 70, Shahzad Akhtar 36, Mohammad Saleem 35; Aamir Jamal 3-55, Saad Naseem 2-64)
Lahore Whites 191 all out, 43.4 overs (Tayyab Tahir 46, Saad Naseem 41, Ahmed Daniyal 38; Khurram Shahzad 4-37, Abubakar Khan 2-24, Ali Asfand 2-53)
Multan beat Rawalpindi by three wickets.
Rawalpindi 242-9, 45 overs (Haider Ali 78 not out, Abdul Faseeh 68, Rehman Khan 33; Zahid Mehmood 3-39, Muhammad Imran 2-34, Sharoon Siraj 2-41)
Multan 244-7, 43.2 overs (Sharjeel Khan 106, Sharoon Siraj 63 not out; Kashif Ali 2-36, Farhan Shafiq 2-46)
FATA beat Peshawar by eight wickets
Peshawar 112 all out, 33 overs (Niaz Khan 40, Sajid Khan 29; Usman Khan Shinwari 5-14, Irfanullah Shah 2-10, Asif Afridi 2-32)
FATA 113-2, 25.3 overs (Samiullah Jnr 64, Salman Khan Jnr 32 not out; Mohammad Ilyas 1-19, Sajid Khan 1-23)
Karachi Whites beat Lahore Blues by six wickets
Lahore Blues 197-9, 40 overs (Hussain Talat 51, Kashif Bhatti 35 not out, Hunain Shah 24; Danish Aziz 2-27, Mir Hamza 2-29, Sohail Khan 2-47)
Karachi Whites 201-4, 28.4 overs (Shan Masood 99, Danish Aziz 32 not out; Kashif Bhatti 2-21, Hunain Shah 1-37, Usman Qadir 1-59).