CNN
 — 

Oliver Akinfeleye remembers Burna Boy's first show in New York. The location was Palladium Times Square, the year was 2017.
Akinfeleye, an American Nigerian photographer known professionally as DrDrummerD, or Drummer, was close to the stage, ready to capture every moment of the Afrobeats star's intimate show in front of around 2,000 fans. He had been booked by a local promoter and left with a clutch of images of one of Nigeria's biggest recording artists. The next day he posted some on social media, which reappeared on Burna Boy's accounts. The musician, or likely someone from his team, had screengrabbed Drummer's work – not that he cared­. The following week the two crossed paths again and the photographer let Burna Boy know the photos were his. "Oh, you're bad," the musician shot back, Akinfeleye remembers ("In Nigerian it means you're super-dope," he explained). "We laughed it off, shook hands, and from that point he trusted my vision," he added. The two have been sharing stages ever since.
Born in Queens, New York, to Nigerian parents, Akinfeleye has had a closer than front row seat to Afrobeats' ascendance in the US and other parts of the world, documenting gigs and behind-the-scenes moments as the genre has come to the fore internationally.
By 2022, Burna Boy was headlining Madison Square Garden (capacity: 20,000) and last July he became the first Nigerian to sell out a stadium show in the US when he performed at Citi Field, New York (capacity: 41,000). He went one step further on the other side of the Atlantic, selling out the 60,0000-capacity London Stadium this summer. He's far from alone. This year his countryman Wizkid was a headliner at the UK's biggest musical festival, Glastonbury, and sold out London's Tottenham Hotspur Stadium (capacity 45,000), following three sold-out shows at the O2 Arena in London in 2021.
If further evidence was needed that the genre has a seat at the table of popular music, the MTV Video Music Awards now has an Afrobeats category, and in 2024 the Grammy Awards will introduce a new category, Best African Music Performance, which is expected to feature Afrobeats artists. Burna Boy is already a Grammy winner, while in September, "Calm Down" by Nigerian rising star Rema and Selena Gomez became the first song led by an African artist to hit one billion streams on Spotify.  
Yet a few years ago, not many US photographers were dedicating their time to documenting Afrobeats musicians, said Akinfeleye, and even fewer wanting to take an intimate view of their lives. "I think that's what a lot of the artists found most interesting about my work and what I do," he added. "It was something different. There was something fresh; it was something that they hadn't seen before."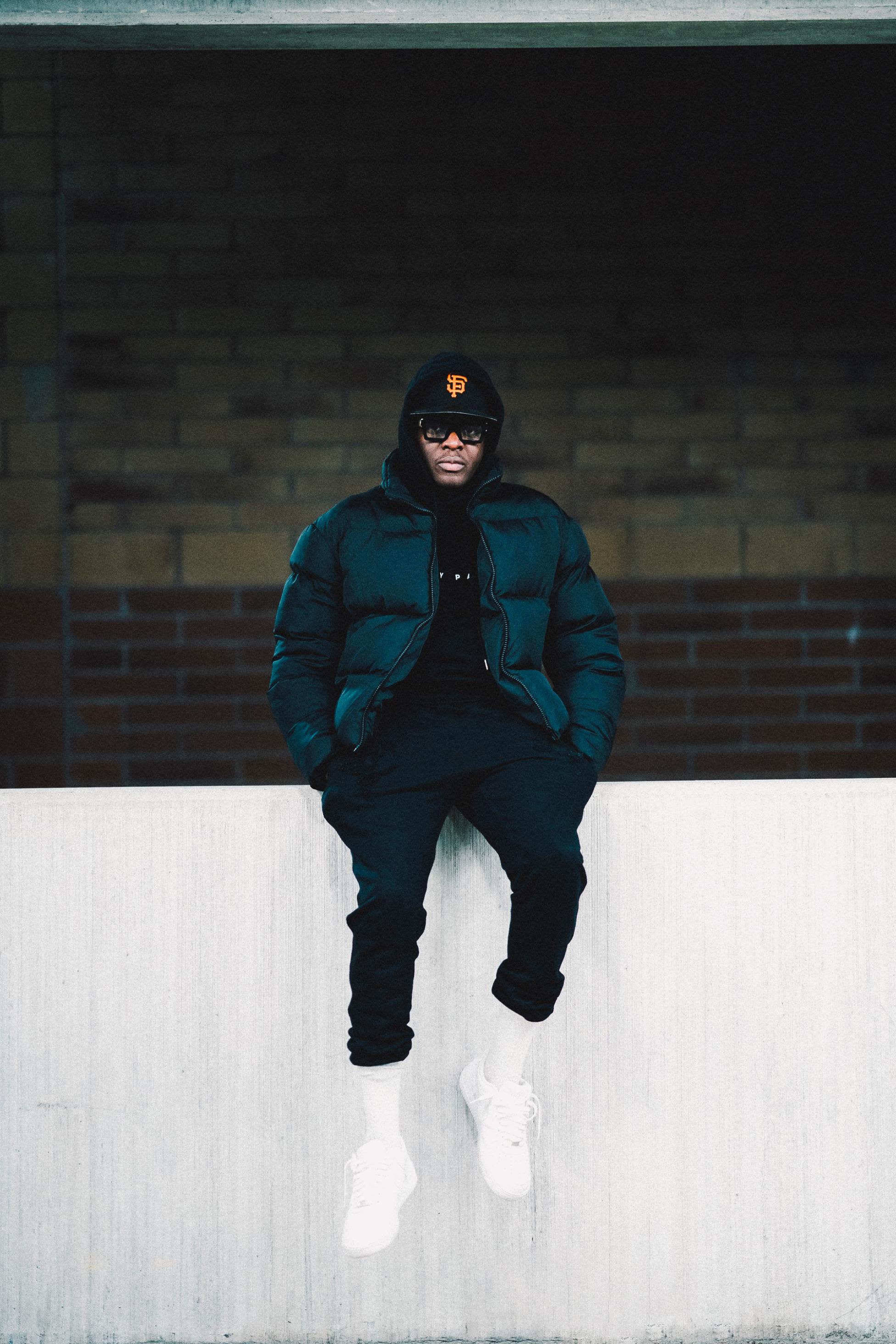 The photographer said his parents instilled in him "a focus to really highlight our own." Whether fashion editorials, album covers or concerts, Akinfeleye's lens has put Black – and particularly African – faces front and center in his portfolio.
Starting with some early gigs with Mr Eazi, Runtown and Brandon Boyd, his first big Afrobeats concert was an evening with Wizkid in Washington DC on July 4th weekend, 2017. The two had been introduced by Wiz's DJ, DJ Tunez, and after that first show he went backstage to show Wizkid his work. "From there it's just been history," Akinfeleye said.
Of all the artists Akinfeleye has worked with, he says his bond with Wizkid is the tightest. He has documented the Nigerian musician at festivals and arena tours, traveling throughout the US and Europe.
Wizkid brought Akinfeleye to London to shoot his breakout series at the O2 Arena in 2021, when an all-star line-up took to the stage in support of the headliner. "I will never forget it," Akinfeleye said, "I remember each moment like it was yesterday."
The body of work from those nights is one with great contrast. The sea of mobile phone spotlights that greet Wizkid like bioluminescent creatures is a world away from the intimate shots off-stage of Wiz and his tight inner circle. The photographer has the rapport and the eye to capture both sides of the man, who will largely be the focus of Akinfeleye's upcoming photobook "Eagle Eye" (release date to be announced).
"Wiz is a very private person, you know," he said, "(there's) not a lot of people around him." What they have goes beyond photographer and subject, he added. "It is definitely a relationship in itself. And that bond translates into my work because it makes it easier. He'll feel comfortable when I bring out a camera. He won't feel under pressure, he'll feel like it's a regular thing."
Getting to that point takes time, Akinfeleye said. One thing he's had in his favor is his shared heritage with many of the artists he's documented. "It has been amazing just sharing personal spaces with these artists, getting to know them, sharing laughs, just talking more about the culture, talking more about our visions, our country," he said.
"Nigerian music – African music – is there to make people feel good no matter what," he added. "That energy is so normal to us: having joy from nothing. That's a joy I want the world to see … I want my imagery to convey that feeling."
That same infectious good time is why he believes the genre is music for our times. "The world needs love. The world needs to feel good," Akinfeleye argues, and that need isn't disappearing any time soon.
"Seeing where Afrobeats has come to now, it's been an amazing journey," he reflected, and "it's only going to get bigger."
"Afrobeats to the world is all I can say."