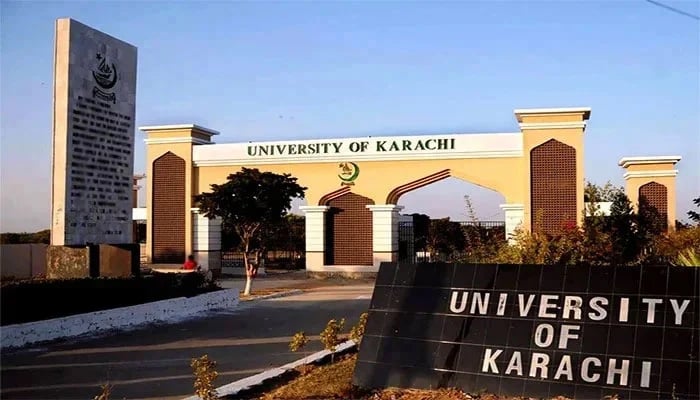 KARACHI: The Karachi University has launched a 4-year BS Sports Business Management programme at its public administration department.
Owner and the Chief Executive Officer of the Lahore Qalanders Atif Rana while speaking at the launching ceremony of what is the first of its kind programmes in the country, said that there is a lack of sports management executives in Pakistan, and hoped that this course may provide the solution.
He said that whoever gets this degree would be offered an internship by Lahore Qalandars.
"During the last 75 years, sports were not taken seriously, but now this field is recognized. Around 37 different sports are being played in Pakistan and such courses will definitely have an impact on them."
The owner and CEO of Lahore Qalanders Atif Rana shared that he would try his best to engage an international varsity so that KU students graduating from the KU DPA in this four-year degree course can get an international degree.
The KU Vice Chancellor Professor Dr Khalid Mahmood Iraqi said that sports strengthen a person mentally and physically as well as provide leadership qualities. 
"One of the reasons for not producing good sportsmen from Pakistan's educational institutions is that we have not given it due priority. We have to provide wide opportunities to our young generation in the field of sports so that they can showcase themselves at the national and international level," he said.
Regional Director of HEC Javed Ali Memon said that there is a lack of highly educated people in Pakistan's sports department, and hoped that this programme would help in filling that gap. He shared that the construction of a modern football ground as part of the Prime Minister's Youth Programme.