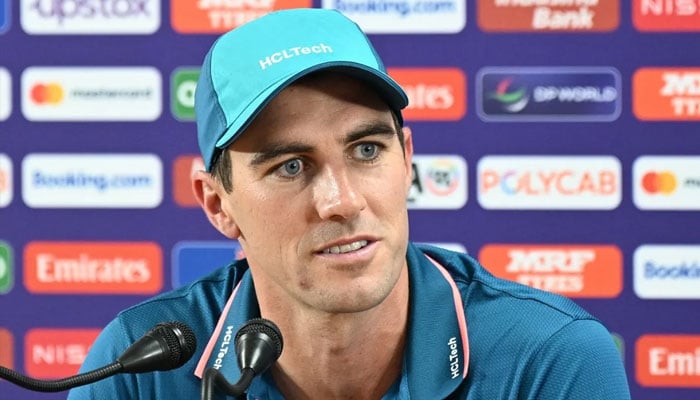 Australian cricket team skipper Pat Cummins weighed in on the pitch controversy in the ICC World Cup 2023 after the Board of Control for Cricket in India (BCCI) was accused of switching the pitch for the World Cup semi-final in Mumbai between the home side and New Zealand on Wednesday
Talking ahead of his side's encounter against South Africa in Kolkata, Cummins stated that the International Cricket Council (ICC) have an independent pitch curator and he is sure that they make sure that everything is fair to both teams.
"Yeah, I saw that (the report)… obviously ICC have an independent pitch curator who manages that so I'm sure they are all over making sure it's fair for both teams," Cummins said. "So far this tournament that we've played on, I've not seen any issue."
Earlier today, Daily Mail Sport reported that India could change the pitch once again if they reach Sunday's final in Ahmedabad.
The decision to change the pitch was taken to assist India's spinners during the crucial contest.
The governing body's consultant, Andy Atkinson, supervises the preparation of pitches at ICC events, who agrees in advance with the home board which of the numbered strips on the square will be used for each match.
However, the agreement was not honoured as the tournament reaches its decisive phase.
An entirely fresh surface was supposed to be used for the semi-final today but a WhatsApp message circulated on Tuesday to BCCI and ICC officials confirmed that pitch No 6, where England, South Africa, India and Sri Lanka have already played matches, will be used. Atkinson was told that the pitch cannot be used due to an "unspecified problem".
There are also question marks over the preparation of the pitch for the final, which prompted Atkinson to fly to Ahmedabad last Friday after being frustrated over how the matter was being handled.
It was also revealed that the pitch for the high-profile World Cup clash between Pakistan-India was also changed.