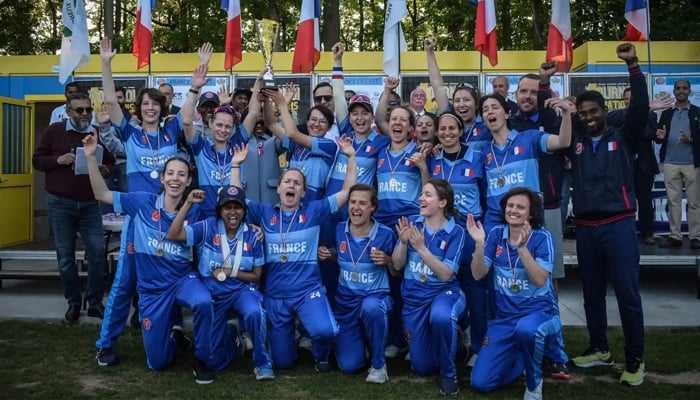 The ICC is conducting an inquiry into France Cricket following accusations that the organisation staged fake matches to demonstrate its commitment to women's cricket and obtain funding.
This development follows reports within France asserting that France Cricket manipulated match outcomes.
Tracy Rodriguez, a former women's international player and board member in France, initially brought forward these allegations to France24. She asserted that she attended planned matches, only to discover that they did not take place.
"Two or three times I [went] there, people were having picnics and kids cycling around at the time of the game," Rodriquez told the publication.
"Then the day after I would see the results of the games online."
Rodriguez was elected to the France Cricket Board in June 2021, and when she raised questions about women's matches, other members would laugh at her. She eventually resigned from her position in February 2023.
The publication also investigated the claims and found that instead of a scheduled women's second-division game between the Paris Knight Riders and Saint-Omer, a men's U19 semi-final was taking place.
The semi-final was scheduled to have ended earlier, and once it did around 3.30 pm, the women's game did not take place. However, three days later, France Cricket posted the results on their website, stating that the match had taken place.
When questioned about the game, Paris Knight Riders and Saint-Omer gave contradicting answers, with one club saying the game did take place as scheduled, but the other club saying the game was moved on short notice to another ground.
France24 also received a phone call from a spokesperson at France Cricket, advising not to contact the clubs directly.
France won the silver medal at the 1900 Summer Olympics in Paris, the only time cricket has been held at the Olympics. They also featured in the 2001 ICC Trophy in Canada, winning only one of their five matches. They now play most of their matches in European Cricket Council (ECC) tournaments.
In order to become a full member of the ICC, the governing body requires every national men's team to also have a national women's team.
The ICC has told Sky Sports News that it is investigating these allegations.