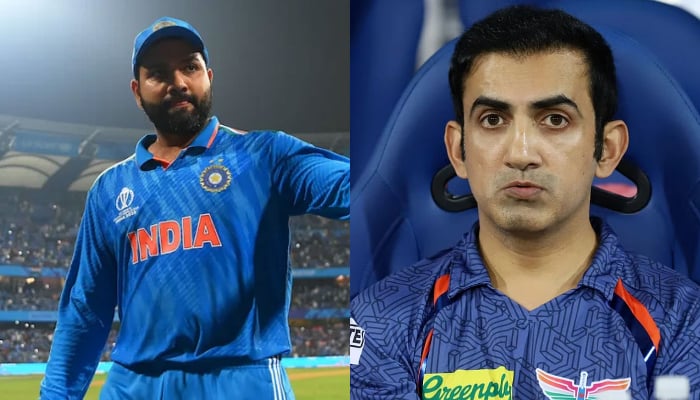 Former left-handed opener Gautam Gambhir praised the current Indian skipper Rohit Sharma saying that he has made everyone secure in the team as the Blues marched into the ICC World Cup 2023 semi-final after their inch-perfect group-stage campaign.
Sharma showcased his leadership skills in the tournament and managed his side perfectly as the Blues won nine out of nine games convincingly and remains one of the hot favourites to lift the trophy on November 19.
Gambhir, the hero of the 2011 World Cup, stated that nothing much has changed in Indian cricket in the last four years but Rohit's captaincy has been the difference.
"Look, there is nothing which has changed from 2019 to 2023. There were so many changes that happened in 2019 as compared to the least amount of changes that has happened in 2023," Gambhir said while talking on Star Sports.
"A good captain and leader give you security, which makes the dressing room secure, not only for himself but for the other 14 players as well. And Rohit Sharma has done that. That's why he has won five IPL trophies; that's where his winning ratio when he started playing all those international games has been fabulous."
He then talked about the importance of having the back of your captain and stated that it is the 36-year-old's leadership skills that has made everyone in the team secure.
"If you go by the stats and the trophies, he ticks all the boxes. But the most important thing is he has made that dressing room a very secure dressing room," he added.
"When the captain comes out and talks in his post-match presentation that he believes in his players and gives them longer runs, it makes you believe how much your captain is backing you. And that is the difference between Rohit Sharma as a leader, compared to some other captains that have captained previously for India."
It is worth mentioning that India cruised past all the teams they faced in the World Cup group stage and their next encounter is the rematch of the 2019 World Cup semi-final against Kane Williamson-led New Zealand in Mumbai on November 15.