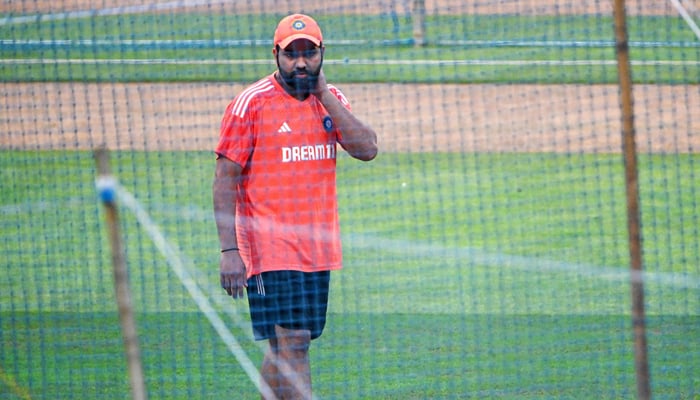 The Board of Control for Cricket in India (BCCI) was slammed for switching the pitch ahead of the ICC World Cup 2023 semi-final in Mumbai between the home side and New Zealand on Wednesday.
Former Australian cricketers Damien Martyn and Darren Lehmann said that a fresh pitch should be used for the last four clash.
Meanwhile, former England captain Michael Vaughan also took a dig at the pitch being used for the contest.
According to a report by Daily Mail Sport, India could change the pitch once again if they reach Sunday's final in Ahmedabad.
The decision to change the pitch has been taken to assist India's spinners during the crucial contest.
The governing body's consultant, Andy Atkinson, supervises the preparation of pitches at ICC events, who agrees in advance with the home board which of the numbered strips on the square will be used for each match.
However, the agreement was not honoured as the tournament reaches its decisive phase.
An entirely fresh surface was supposed to be used for the semi-final today but a WhatsApp message circulated on Tuesday to BCCI and ICC officials confirmed that pitch No 6, where England, South Africa, India and Sri Lanka have already played matches, will be used. Atkinson was told that the pitch can't be used due to an "unspecified problem".
There are also question marks over the preparation of the pitch for the final, which prompted Atkinson to fly to Ahmedabad last Friday after being frustrated over how the matter was being handled.
It was also revealed that the pitch for the high-profile World Cup clash between Pakistan-India was also changed.
"It has transpired that while the tournament's opening game, between England and New Zealand, had taken place on the pre-agreed pitch No 6, none of the next three matches conformed to the schedule, with Atkinson claiming in an email to his bosses that the changes had been made 'without proper notice or forewarning'," the report added.
"The matter was complicated by the fact that he was told by the ICC's senior events manager at the venue that the India v Pakistan game there on October 14 took place on pitch No 7, as per the schedule, when it actually took place on pitch No 5.
"Atkinson's recommendation is that the final, too, should be played on pitch No 5, which has been used only once, though he learned last week that pitch No 6 – which has been used twice – could get the nod, again bringing India's spinners into play."
The BCCI said the changes to the pitch were made by the Gujarat Cricket Association. However, the GCA claimed they had been given instructions by the BCCI after receiving input from the Indian team management.