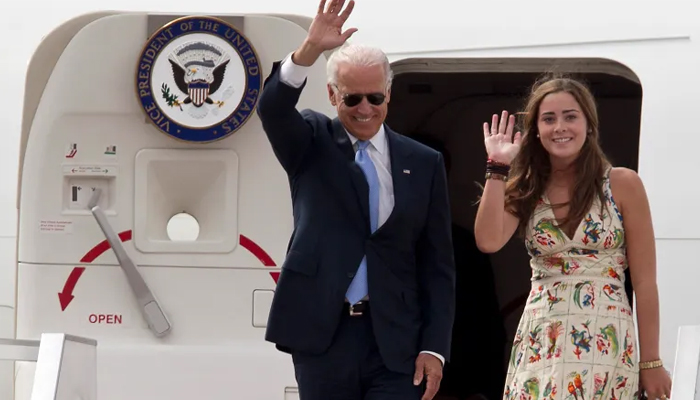 Secret Service assigned to protect President Joe Biden's granddaughter Naomi Biden opened fire on three people when they tried to break into an unmarked Secret Service vehicle, AP reported.
The law enforcers opened fire when they were out with the president's granddaughter in Georgetown late Sunday night.
The incident took place when the agents saw the three unnamed people trying to break a window of the parked and unoccupied SUV, an official told AP, who wished not to be named.
No one was hit by a bullet when one of the agents opened fire, Secret Service said in a statement.
The suspects fled in a red card and a regional bulletin has been sent to the Metropolitan Police for keeping an eye out for it, the agency said.
The US capital has seen a surge in number of carjackings and car thefts in the ongoing year, with police saying that more than 750 carjackings have taken place in 2023 and over 6,000 vehicles stolen.
Last month, three armed assailants carjacked Texas Congressman Henry Cuellar the Capitol. They stole his car but didn't hurt him.
The Guardian reported that in Washington, violent crime has increased more than 40% year-on-year.
Minnesota Congresswoman Angie Craig was assaulted in her apartment building, suffering bruises while escaping serious injury in February this year.